Contradiction of Happiness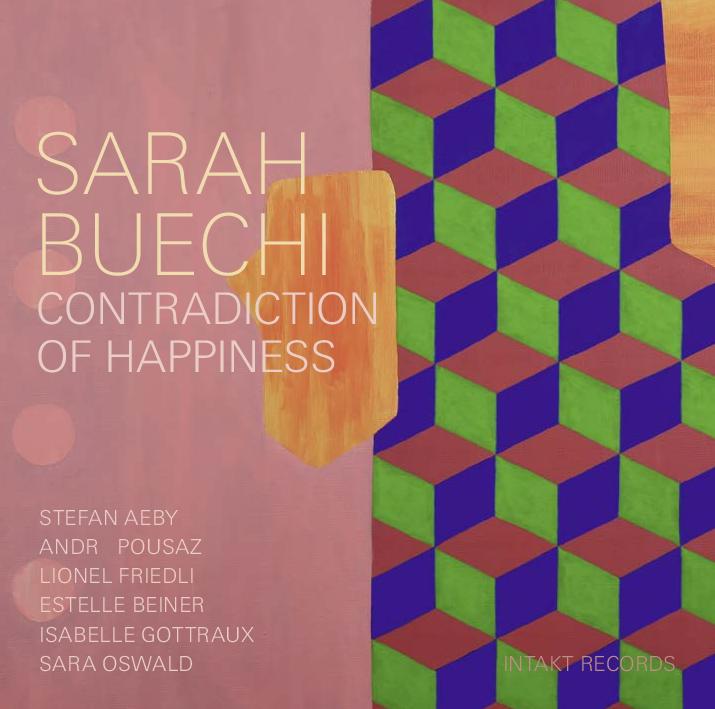 Sarah Buechi Septet
Jazz/Contemporary Song
Sarah Buechi, Voice
Stefan Aeby, Piano
André Pousaz, Double Bass
Lionel Friedli, Drums
Estelle Beiner, Violin
Isabelle Gottraux, Viola
Sara Oswald, Cello
The addition of three string players to the latest compositions of Sarah Buechi proves that she definitely hasn't lost her love of adventure. Already her debut album 'THALi' (Unit Records, 2010) described as "somewhere else with Sarah Buechi" has been praised as not lacking in depth: the influences of Indian music (gathered in her 18 months sabbatical with R.A. Ramamani and T.A.S. Mani in India) were not superficial in nature but "the result of intensive studies".

Composed in New York, her second CD 'Flying Letters' (Intakt Records, 2014) revealed a more rock infused soundscape combined with abstract concepts of rhythm which were inspired by studying with Steve Coleman (USA) and Bernard Woma (Ghana). These studies helped Buechi further develop her 'contemporary jazz songwriting'.

This music has been quoted as "music of the future" and once again brought the swiss quartet with accomplished musicians Stefan Aeby on piano, André Pousaz on double bass and Lionel Friedli on drums on a new adventure.

With her third CD 'Shadow Garden' (Intakt Records, 2015) she found a synthesis resulting in "music for the mind and the spirit" with more emphasis on her poetic lyrics and a contextualisation of music and writing in her songs.

The quartet "that raises hopes" who grew together over the last ten years, once more found a way to merge composition, improvisation and interaction.

Simple subjects are rarely given space in Buechi's lyrics and songs like 'Fahamore (Paradise)' and present themselves in a kind of musical prosa.

The string players (Estelle Beiner on violin, Isabelle Gottraux on viola and Sara Oswald on cello) are interwoven into the story telling of the compositions. They function both in the background and in the foreground within the improvisation and interaction as part of the band sound.

Using complex simplicity the strings have the ability to create a bridge between the mind and the heart, enriching the complex and adventurous music of Sarah Buechi.
Video
Mama Tree - Buechi/Hellmüller/Jerjen Trio (Moontrail)
Video
Sarah Buechi
Contradiction of Happiness (teaser)