Buying links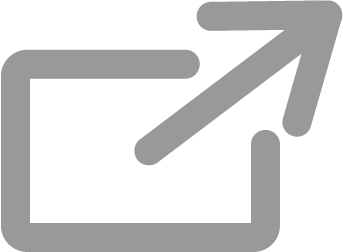 Intakt Records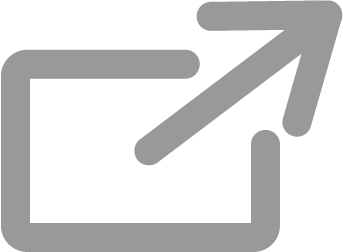 Intaktrec on Bandcamp
Listen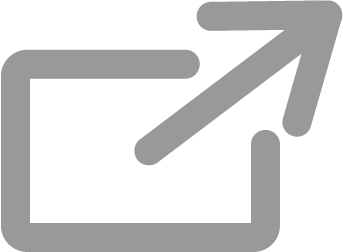 Soundcloud
Next shows
Sat

Buechi Septett - Contradiction of Happiness

Jazzclub Chur

chur, CH

Sun

Buechi Septett - Contradiction of Happiness

Litératurcafé

Biel (BL), CH

Mon

Buechi Septett - Contradiction of Happiness

Jazzkongress

Freiburg i.B., DE

Thue

Buechi Septett - Contradiction of Happiness

Altes Spital

Solothurn, CH

Wed

Buechi Septett - Contradiction of Happiness

JAZZ IG Göppingen

Göppingen, DE

Thu

Buechi Quartett - Contradiction of Happiness

Essebar

Winterthur, CH

Fri

Buechi Septett - Contradiction of Happiness

Jazzstation

Sierre, CH

Sat

Buechi Septett - Contradiction of Happiness

Theaterhaus Stuttgart (Halle T4)

Stuttgart, De

Sat

Buechi Septett - Contradiction of Happiness

KUKUK

Frankenthal, DE

Thu

Buechi Septett - Contradiction of Happiness

Haberhaus

Schaffhausen, CH

Fri

Sarah Buechi - Contradiction of Happiness

Be-Jazz

Bern, CH

Mon

Buechi Septett - Contradiction of Happiness

Haus der Sinne

Berlin, DE

Thue

Buechi Septett - Contradiction of Happiness

CVJM Lübeck

Lübeck, DE

Wed

Buechi Septett - Contradiction of Happiness

WABE

Berlin, DE

Thu

Buechi Septett - Contradiction of Happiness

Bird's Eye Jazz Club

Basel, CH

Sun

Buechi Septett - Contradiction of Happiness

Alte Fabrik

Rapperswil, CH
SARAH BUECHI - CONTRADICTION OF HAPPINESS

WITH STEFAN AEBY, ANDRÉ POUSAZ, LIONEL FRIEDLI & Strings
---
Sarah Buechi, Voice
Stefan Aeby, Piano
André Pousaz, Double Bass
Lionel Friedli, Drums
Estelle Beiner, Violin
Isabelle Gottraux, Viola
Sara Oswald, Cello

The addition of three string players to the latest compositions of Sarah Buechi proves that she definitely hasn't lost her love of adventure. Already her debut album 'THALi' (Unit Records, 2010) described as "somewhere else with Sarah Buechi" has been praised as not lacking in depth: the influences of Indian music (gathered in her 18 months sabbatical with R.A. Ramamani and T.A.S. Mani in India) were not superficial in nature but "the result of intensive studies".
Composed in New York, her second CD 'Flying Letters' (Intakt Records, 2014) revealed a more rock infused soundscape combined with abstract concepts of rhythm which were inspired by studying with Steve Coleman (USA) and Bernard Woma (Ghana). These studies helped Buechi further develop her 'contemporary jazz songwriting'.
This music has been quoted as "music of the future" and once again brought the swiss quartet with accomplished musicians Stefan Aeby on piano, André Pousaz on double bass and Lionel Friedli on drums on a new adventure.
With her third CD 'Shadow Garden' (Intakt Records, 2015) she found a synthesis resulting in "music for the mind and the spirit" with more emphasis on her poetic lyrics and a contextualisation of music and writing in her songs.
The quartet "that raises hopes" who grew together over the last ten years, once more found a way to merge composition, improvisation and interaction.
Simple subjects are rarely given space in Buechi's lyrics and songs like 'Fahamore (Paradise)' and present themselves in a kind of musical prosa.
The string players (Estelle Beiner on violin, Isabelle Gottraux on viola and Sara Oswald on cello) are interwoven into the story telling of the compositions. They function both in the background and in the foreground within the improvisation and interaction as part of the band sound.
Using complex simplicity the strings have the ability to create a bridge between the mind and the heart, enriching the complex and adventurous music of Sarah Buechi.
SARAH BUECHI - SHADOW GARDEN

WITH STEFAN AEBY, ANDRÉ POUSAZ AND LIONEL FRIEDLI
---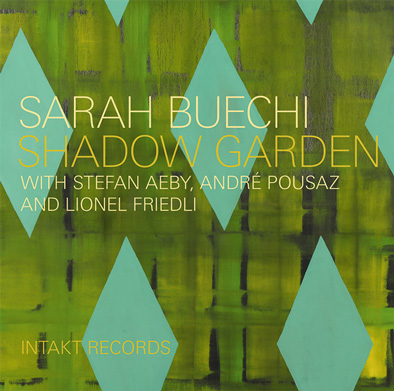 All songs and lyrics by Sarah Buechi.
Recorded May 11, 12, 13, 2015, at Hardstudios Winterthur by Andy Neresheimer. Recording producer: SRF Kultur, Sarah Buechi and Susanne Abbuehl. Mixed and mastered at Abhörraum Berlin by Martin Ruch, Sarah Buechi and Susanne Abbuehl.
Cover art: Conor O'Donnell. Graphic design: Jonas Schoder. Photos: Michelle Ettlin. Liner notes: Bert Noglik.
Produced by Sarah Buechi and Intakt Records.
©2015, Intakt CD 259

Sarah Buechi, Voice
Stefan Aeby, Piano
André Pousaz, Double Bass
Lionel Friedli, Drums

Turning something complicated into something straightforward. That which is firmly established into something flowing. Loaded questions into shimmering and dancing images. No answers. No wrong, no right, not black or white. Step-ping out of the comfort zone of illusions. Follow your heart. Find your way, keep on moving relentlessly. Together with Sarah Buechi in the Shadow Garden.
Far from the historic conventions of Jazz singing and filled with influence from all directions, without any doubt this is a kind of music which can only develop in the area of Jazz. Jazz, naturally in the sense of an open field of possibilities and a kind of music that is improvised. Bringing to mind some of the phases of Sarah Buechi's path, one is amazed at how successful she is in transforming her huge amount of experience into something very individual and to create something more comprehensive.
Bert Noglik
SARAH BUECHI - FLYING LETTERS

WITH STEFAN AEBY, ANDRÉ POUSAZ AND LIONEL FRIEDLI
---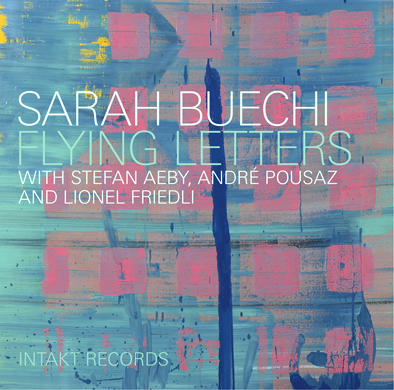 All songs and lyrics by Sarah Buechi.
Recorded by Andy Neresheimer, May 20 – 22, 2013, at Hardstudios Winterthur, for Schweizer Radio und Fernsehen. Mixed by Florian Pittet at Studio de la Fonderie, Fribourg, 2013. Mastered by Christoph Utzinger, Bern.
Cover art: Conor O'Donnell. Graphic design: Jonas Schoder. Photos: Remo Ubezio. Liner notes: Christian Rentsch.
©2014, Intakt CD 228

Sarah Buechi, Voice
Stefan Aeby, Piano
André Pousaz, Double Bass
Lionel Friedli, Drums

Sarah Buechi's debut on Intakt Records has a clear, unique identity. The diverse musical contents are drawn into various orbits by the gravitational pull of her strong personality, her distinctive voice, her particular approach to composition and the quality of her texts, often multilayered.
Travelling, being on the move has a very existential significance for the Swiss singer Sarah Buechi. For a year she studied at the renowned Karnataka College of Percussion in Bangalore. In Paris she took lessons with Médéric Collignon. At a workshop by the New York saxophonist Steve Coleman in Dublin, where she was now working as head of vocal department at the Newpark Music Centre, she discovered a rhythmic concept based on the simultaneous use and overlaying of various different extended metres. Sarah Buechi went to Ghana, where she studied for a month with the great balafon master Bernard Woma at the Dagara Music and Arts Center in the outskirts of Accra.
Sarah Buechi has distilled these influences and translated them into the language of jazz and pop. Her musicians, the pianist Stefan Aeby, bassist André Pousaz and drummer Lionel Friedli, all shining stars of the young, creative Swiss scene, play across and with these various stylistic idioms. Music indeed, which comes from somewhere or another, with a strong, unique and clear personality.